Hailing from Brazil, Martché, a multi-instrumentalist, producer and composer, was immersed in the world of music from an early age, growing up in a household that resonated with artistic expression. 
His paternal grandfather was a virtuoso guitarist and music educator in Rio de Janeiro, leaving behind a profound musical legacy. Following in his father's footsteps, a Brazilian musician who traveled the world performing guitar concerts before founding the renowned "Groove School of Music" in São Paulo, Martché inherited a deep passion for music. His American mother, a dancer, comes from a family of filmmakers, infusing his artistic journey with yet another form of expression and storytelling. 
Martché's initiation with music began at the age of 3 when he started playing the Cavaquinho. Over the years, he honed his skills on various instruments, including drums, bass, piano, percussion, acoustic guitar, and flute. 
At the age of 26, Martché created a samba big band named "Sacatraca Sissinhô", a testament to his knack for orchestration and arranging. 
Throughout his career, Martché has shared the stage and recorded with an array of acclaimed artists: Elza Soares, Dominguinhos, Jimmy Bo Horne, Arlindo Cruz, Seu Jorge, Diogo Nogueira, Xande de Pilares, Dudu Nobre, Iza, Mano Brown, Marcelo D2, and many more distinguished names. 
Now, he is introducing his first solo project: "PASSAPORTE." This ambitious work embodies the essence of his musical journey, showcasing his growth as an artist and his unique creative vision.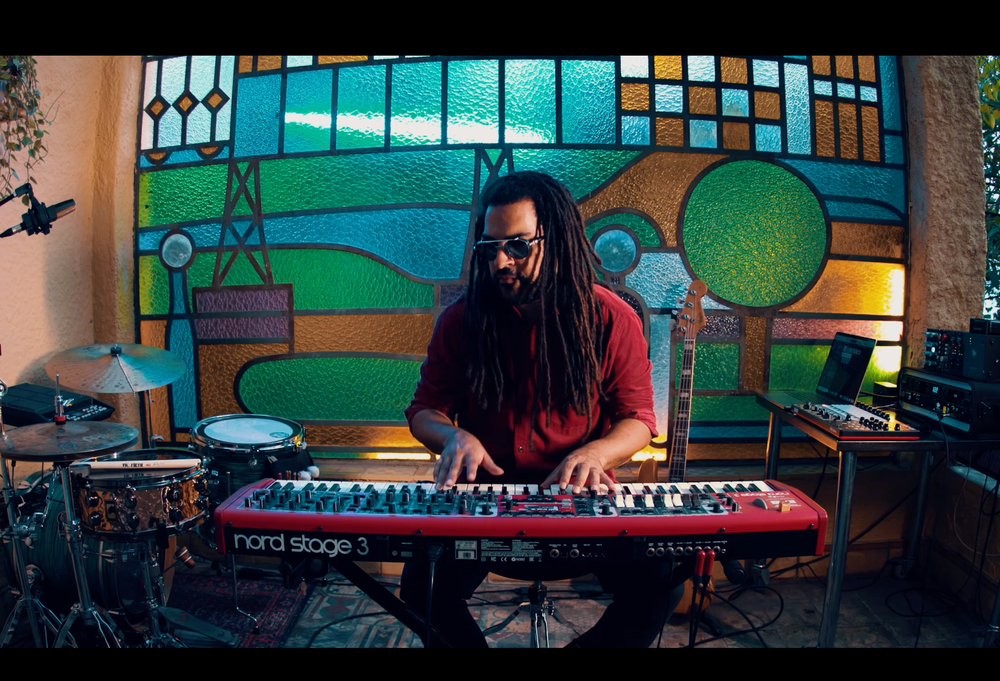 "Passaporte," which translates to "Passport" in Portuguese, signifies the essence of the project. As the name itself suggests, the concept behind this endeavor is to take the audience on a journey.
With a masterful display of refined skills, he presents an impressive range of rhythms and musical genres during his solo performances, showcasing the prowess of a one-man ensemble. Every facet of his compositions is meticulously honed, from melodies to harmonies, transporting listeners to unexpected territories.
Harnessing state-of-the-art studio equipment, he blends various instruments and genres, in a set that combines original songs and covers.
The "PASSAPORTE" project by Martché invites you to delve into the intricacies of rhythm, melody, and cultural fusion. This immersive adventure offers a captivating experience for everyone, granting a glimpse into the skillfull musical universe that he sculps.